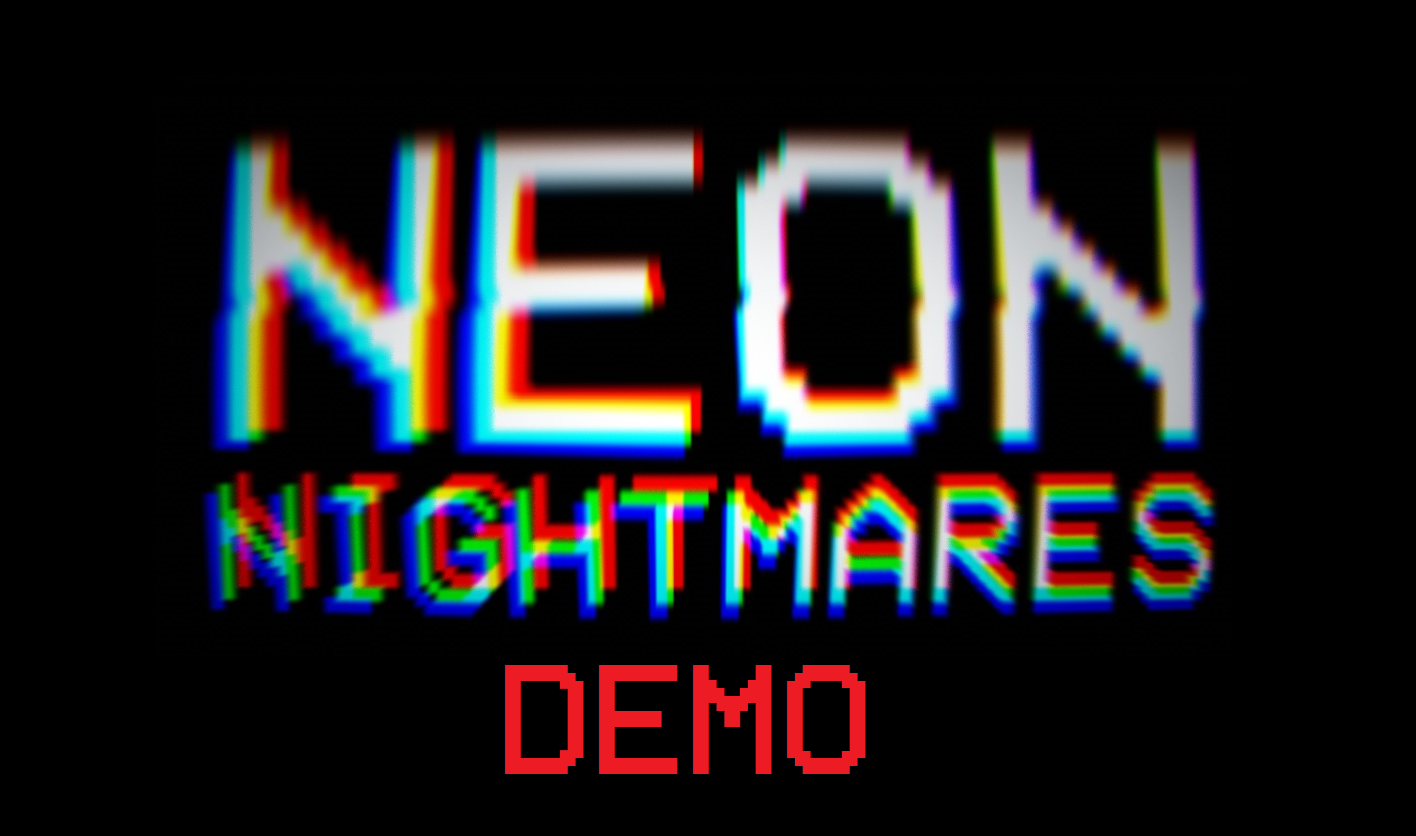 NEON NIGHTMARES (DEMO)
Just Some Random Information...
---
Ok here's a little update of what's going on!

Golden Mode is done, I'm working on the additional endings now.
Once those endings are done, I'll need to fix achievements and make cut scenes, those won't take that long to do
I Already have a Neon Nightmares spin off game planned, that honestly doesn't make any sense but I'm going to do it anyway.
I'm hopefully getting a new PC soon, this may cause development to halt for a day or two, while I set everything up with it.
Make sure to check out the little competition where you could get a nightmare into the final game!

I'll start posting more stuff again soon, I promise, i just don't want to spoil stuff…
Get NEON NIGHTMARES (DEMO)