NEON NIGHTMARES (FULL RELEASE)
A downloadable game for Windows, macOS, and Linux
Neon Nightmares lets you play around inside of a distorted nightmare world filled with various lethal Nightmare monsters. Collect all the key pieces and make your way to the exit, sounds easy enough... however there are several nightmares roaming around attempting to make your escape back into the real world as difficult as possible...
As you beat each challenge a new one will be unlocked, be it a harder version of an existing challenge or an entirely new scenario with a brand new nightmare to go up against... The nightmare will never end...
The Full Version now grants you access too...
- The Full Story Mode
- The Full Golden Mode (Unlocked by beating story mode)
- The True Ending...
- Survival Mode (AVAILABLE NOW)
- Halloween Mode (October 2018)
- And more coming soon... For Free!
Now let's look at those nightmares...
̴̛̞̞͎̇̀́͌́̎̒̊͒͠͝Ẅ̴͍̬̬͖̱͈̌͒̔̄̊͛̎͂̀̓͋͂̚ͅȨ̴̛̱̠͙̟̰̜̳̳̤̰̓̋̆̏̇̈́̐̿͆͘͝ ̶͓͚̙̜͚͓̥̖̱̩͖̜̦͌̒̎̚C̵̛͖̩͖̲̟̲̫̈́̋̅͆̐̆̕Ä̶̧̛̲͓̰̫̝̮̱͈́̀̒̈́̕͝ͅN̸̨̲͚̟̘̱̯̞̗͗̏́̃͠'̷̣̹̺̰̍͜͜T̷̝̱͖͌̊͐̾̽̅̃̎̏̚͜͠͝͠ ̵̖̉̐͊̐͛̓̿̊̅͊̑̊͘͝͝L̸̨̝͈͈͂̈́̆É̴̲̺͎͝Ț̶̫͔͇̹̗̹̀ ̸̛̞̹̰̣̈͊̏̈̒̑̓͛̏̍T̴̬̥̫͖̪̱̰̈́̇̑̀͊͆̓̿͋͝͝H̵̩̓̎̂̋͋̀͂͂̃͘͝Ḙ̶̡̨͈̹̼͖̜̠̜̜̟̭͓̀̀M̴̦̟̠̮̥͎̥̈́̏͛̓̀͜ ̵̢̞̩̼̾̈̀́̒͌̾͂B̴̛̝͉̍́̈́Ȩ̶̨̛̞̰̗͔̣̟̟̥̞̤͒́́̄̐̽̐̊̃̃̚͠ͅC̷̠̗̱͙̠̭̩̗̮̙̹̾͐̀̕͝Ô̴̬̩̜̮̰̅͝M̶̡̧̡̘̲̞͙͓̜̥͐̕͜Ë̴̱̻͉͕̩͚͙̙̭̂͆̾̏̋̔͗̍̋̃͒̕͘ͅ ̷̡̛̫̘̮̰͍̮͇̙͚͇͖̩̓̽͛̍͂͆̈̓͘͝R̴̢̠̻͙͓̠͂̽̿̓̌͒Ę̸̦͖̪̘̳̰̰͍̲̼͛̀̃̾̕͜͠Ä̴̢̛̰͖́̎̍̃͊͂̈͒̏͑͛Ļ̷͕̩̀̕̚̚
The Mask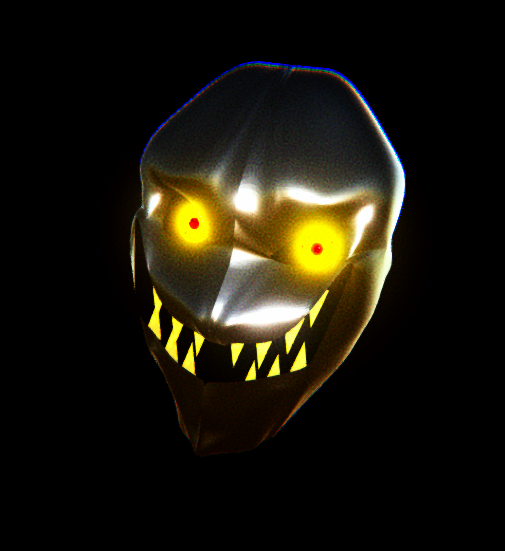 The Mask is the main threat, If it spots you; with your flashlight on, running or even standing near a light source it will charge right for you. However if you turn off your flashlight, stop running and avoid light sources he won't be able to see you, even if you where caught. However get spotted enough times and he'll know where you are at all times
The TV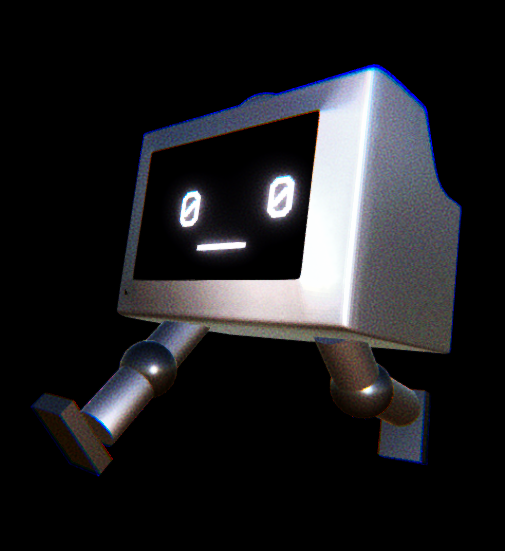 The TV may look innocent and cute, but avoid it at all costs, as if it spots you it'll run towards you and once it's close enough it'll start making lots of noise attracting the mask to it's location, get out of there while you still can...
The Toy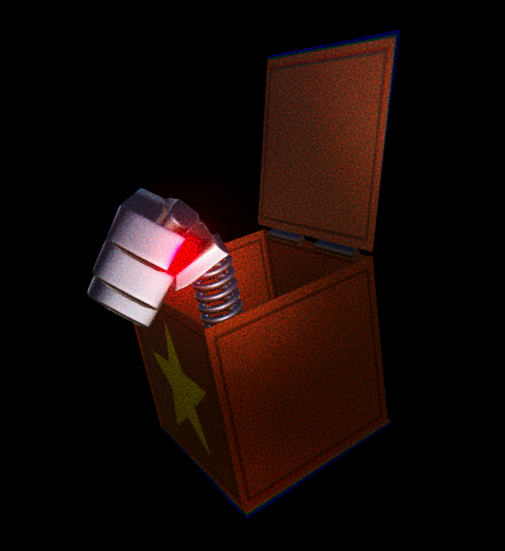 This little box has the ability to grab onto the player if they get too close to it. While grabbed you won't be able to move or turn off your flashlight, making you a sitting duck. However all is not lost, rapidly press the space bar to escape and he'll be stunned for several seconds.
The Shadow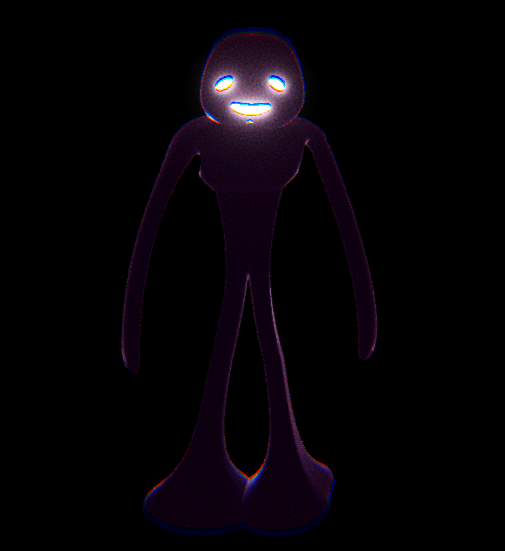 The most bizzare nightmare, The Shadow will appear after midnight or if the player has obtained 4 of the 7 key pieces. Once active he'll start to slowly walk towards the players position. If he's close enough turn on your flashlight to get him to disappear
The Dead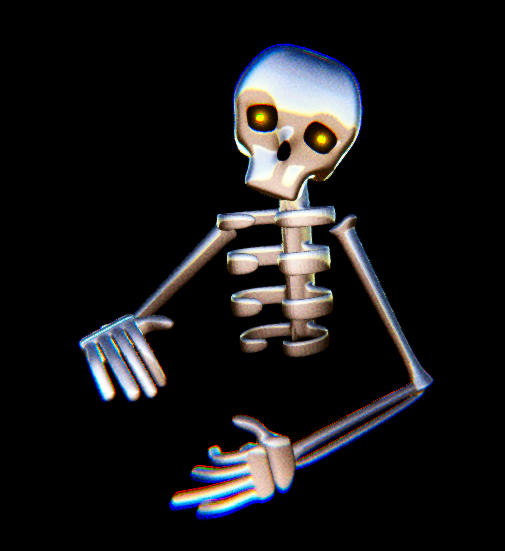 The Dead will only become active if you pickup and find the map item. he'll start roaming around looking for his map, if he sees you he'll charge right for you and take his map back before disappearing. He moves erratically so make sure to use the map to avoid him.
The Candle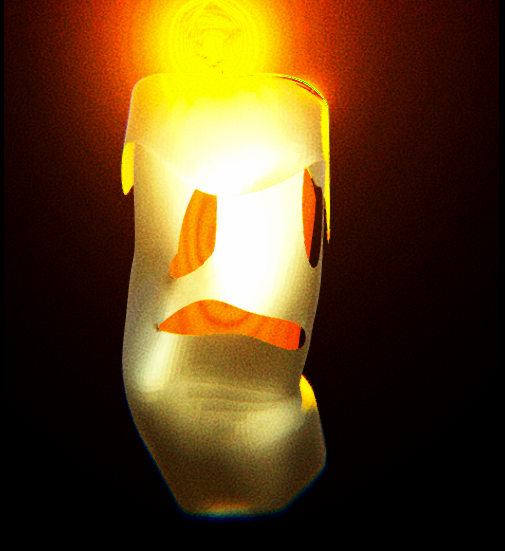 The Candle acts as a mobile light source that will roam around the stage, it doesn't react to your presence however as it can illuminate you it's best to stay as far away from this nightmare as possible.
There are many more nightmares waiting for you in these twisted visions...
I̴̛͙̝͖͓̎̀̇̅͗͌͑͒̿̌Ṫ̵̺̣̲͕̼̝̼̭͙͑̋̂̌͂͌̐ͅ'̵͓̓̉̐́̋̈̒̽͗͐̈́̏̀Ş̶͕͎̜̲͕̘̙̺͋͒̆̈́̋͋͌̿͌́̈́̕̕͝ͅ ̴̢͕͍̤̙͓̞͎̇͛̏̃̈́Ÿ̶̥̹̘̖̦̗̫͙͉̝̳̄̈́̈́̒̓̊͂͂͗̒́̚͜͜͝Ȍ̶͖̬̰͖̰͈͖̤̮̩U̷̫͇͐͗̄̕R̶̻̂̾́͛͠ ̶̧͙̦͈͎̪̫͐͐̄̏͒͊́̊̏̆͘͠͝F̶̺͙̺͎͕̄̀͌̃̅͒͌̌̈́̋̒̊A̴͕̤̻̳̩͌͊Ų̶̛̘͔̲̤̭̺͙̮͋͊̂̈͗̀̔͒L̶̢̡̯̥͈̞͇̱̟̲̭̼͖̤̒̔̐͊́͐̈́̍T̵̢̥͔̱̣̘͐̿̌̃͒̀̚͜
| | |
| --- | --- |
| Status | Released |
| Platforms | Windows, macOS, Linux |
| Author | Toast_Hatter |
| Genre | Survival |
| Tags | Atmospheric, Difficult, First-Person, Horror, jumpscare, Low-poly, Singleplayer, Surreal, Survival Horror, Unity |
Download
Click download now to get access to the following files:
Neon Nightmares (Survival Update) 0.2.0 (WINDOWS)
69 MB
Neon Nightmares (Survival Update) 0.2.0 (MAC)
76 MB
Neon Nightmares (Survival Update) 0.2.0 (LINUX)
77 MB